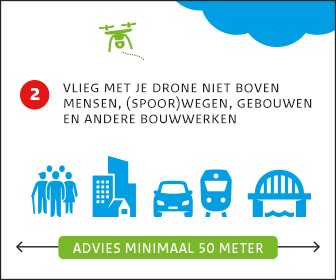 Super sharp, super bright, super blacks.. down to the last atom!
At 325 dpi and 1 million pixels (1280x720) this 5" SuperAtom IPS Panel delivers amazing resolution, super accurate colours and super deep blacks, with an image representation that oozes atmosphere.
When you see this screen you will not believe your eyes. OLED seems lifeless and dull by comparison at normal brightness levels - In-Plane Switching technology really brings your images to life!
The capacitive touch panel gives lightning-quick response times and gesture capability. Controlling AtomOS 5.0 on Samurai Blade is silky smooth.


Blade has an SDI input for ingesting from a camera and an SDI loop-output for simultaneously looping out the camera signal to a large SDI monitor up to 300 ft away. You can also ingest by HDMI through an optional Atomos SDI to HDMI converter. Blade supports all cameras for monitoring, even 4K and 5K cameras like RED's Epic and ARRI's Alexa, and can successfully record 1080/30p/60i from most all cameras. (Only the 5D Mk III of the Canon DSLR line-up supports recording from the sensor. Canon has released a firmware update for the Mk III that allows this. An HDMI to SDI converter, such as the Atomos H2S Connect, would be required as the Mk III has an HDMI output and the Samurai Blade is an SDI recorder. On all other Canon DSLRs a red border appears around the ingested image).
Blade's display is capacitive touchscreen, meaning intuitive to human touch but unresponsive to the touch of an object, such as a pen, and therefore safe against accidental contact with objects. The operating system is AtomOS 5.0, which features a comprehensive set of advanced focus and exposure tools and a cut and tag editing tool that will let you delete undesired shots and tag the remaining ones as good for editing later on your main editing system. Cutting and tagging directly on your Blade means you'll be able to do so while on the road and thus arrive at your studio with a portion of your editing job done. Additional to monitoring and recording on Blade, you can also play back footage or connect to a Mac or PC for playback on QuickTime.
Blade accepts 2.5" HDDs/SSDs. These are sold separately, but you get a docking station that offloads these drives to your computer via a USB or FireWire cable. You also get two batteries, a charger, and an AC adapter for continuous power.
Key Features
325DPI, 5" IPS 1280 x 720 capacitive touchscreen monitor/recorder
Waveform RGB & Luma Parade, Vectorscope with zoom, and test pattern generator
Adjustable gamma, contrast and brightness
HD-SDI input and output
Real-time monitoring, playback, playout to a PC or Mac with QuickTime, and edit logging
Focus Peaking, 0-100% Zebra, and two modes of False Color monitoring
Record direct from the sensor to 10-bit, 4:2:2 ProRes or DNxHD
S-Log / C-Log recording
Trigger REC/STOP from camera (Canon, Sony, ARRI, Panasonic, RED, JVC)
Timecode from camera
2.5" HDD/SSD media storage
Records from the Sensor
Samurai Blade records directly from the sensor to 10-bit, 4:2:2 Apple ProRes or Avid DNxHD, bypassing a major round of compression and data loss.
AtomOS 5.0 Capacitive Touchscreen OS
Blade's operating system, AtomOS, manages recording, playback, monitoring, and simple cut and tag editing via a capacitive touchscreen. New to AtomOS 5.0 is Alpha Channel, Transparency support, full Waveform RGB and Luma Parade, and Vectorscope with zoom.
Cut and Tag
AtomOS 5.0 lets you rough cut your footage, tag it as Favorite or Reject, and then save it as a project to be finished and polished in the studio. You can cut and tag short and long clips with transport controls and finite frame-by-frame accurate stepping.
Synced REC Trigger and Timecode
Blade provides frame accurate timecode and start stop triggers over both SDI and HDMI (via HDMI converter) from almost all cameras, including Canon, Sony, Panasonic, Nikon, JVC, RED and ARRI. Blade also features Lanc and rolling timecode trigger for those older cameras that don't have start stop flag protocols on board. Blade additionally has tally lights to indicate start time.
10-Bit 4:2:2 Quality
Blade bypasses 8-bit and records 10-bit color registries for better compatibility with 12-bit or higher graphics inserted on your NLE timeline.
ProRes and DNxHD Encoding & Playback
Blade encodes in your choice of Apple's ProRes and Avid's DNxHD codec and can also play back any ProRes or DNxHD file from any system, recorder or edit suite. You can take advantage of this playback capacity to take rushes on the road.
HDD or SSD Storage
Blade stores to 2.5" HDDs or SSDs. A 1TB HDD can record 48 hours of Avid 36, and a 500GB HDD can affordably store 5 hours of Apple's ProRes or Avid's DNxHD. And SSDs are resistant to and ideal for rough, vibration-sensitive shoots, such as on a race-track. Also -- the AtomOS operating system is designed such that you can eject and hot-swap these drives at anytime without having to go through many steps.
File Recovery
In case you accidently pull the power or remove the storage drive while recording, the operating system will detect the disruption and will reconstruct you file to within 2 frames.
Audio Monitoring
All audio, even analog, is locked frame accurately to every video frame, never drifting or losing sync. If digital audio is out of sync from the camera, you can even adjust sync on the fly by advancing or delaying incoming audio. You get 12 digital and 2 analog channels to monitor via a headphone jack or line out.
Construction
Blade is built with aircraft grade aluminum and features locking mechanisms for each removable part.
Low Power Consumption
Blade consumes only 6W of power and can be powered by the included NP series batteries in a dual continuous battery system or by AC adapter. The batteries lock into place so they don't accidentally remove.
 
What's included in the box ?
1 x Samurai Blade
1 x 7.4V 2600mAh 2-cell Sony N, L series compatible
1 x D-Tap included (No Cable)
1 x 1000mA Single-plate AC battery charger inc. AC Adapter and 9V AC eliminator
1 x USB 2/3.0 Docking station including cables
2 x Master Caddy inc. fixing screws (HDD/SSDs not included)
1 x AC Adapter
1 x 2.5mm 'Y' Adapter Cable for LANC loop-through