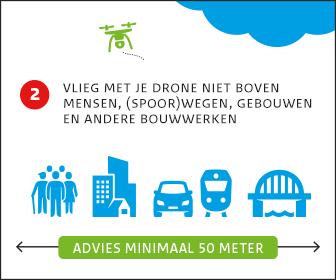 The Ninja-2 is a portable, intuitive touchscreen-operated HD recorder, monitor and playback device for professional media producers.
It captures pristine 10-bit 4:2:2 video and audio direct from any HDMI source: DSLRs, decks, switchers, PC, Mac, iPad and iPhone.
The Ninja-2 consumes very little power, ensuring long recording times (up to 16.5 hours on a 750GB disk) and the efficient use of batteries.
Capture in real time
Capture content in real-time directly from the camera sensor and encode it to Apple ProRes or Avid DNxHD formats, eliminating the lossy, time consuming capture-to-edit process. Bypass the image-degrading compression of in-camera flash storage and use limitless and cheap storage on removable 2.5 inch hard disks.
Atomos recommended Hard Drives & SSDs


Easy to use on the go
The AtomOS operating system driving the Ninja-2 allows access to all functions through a fast and responsive touch-screen interface. SmartMonitor helps you accurately assess focus and exposure with focus peaking, adjustable zebra, false colour twin mode, blue-only exposure check and adjustments for individual filters. SmartLog allows you to get started on post-production in the field by logging and pre-editing your footage on the fly.
Tough in the field
The Ninja-2 is built from aircraft-grade aluminium. It's light and can be mounted almost anywhere. All accessories come in a rugged case: batteries, chargers, disk caddies and a PC/Mac docking station.
Continuous Power allows you to unplug the depleted battery and replace it with a fully charged one without interrupting recording. The Ninja-2 comes with an AC power adaptor and two Lithium Ion camera batteries, which offer up to 10 hours battery life for continuous power on location and on the road.
 
The revolutionary Ninja 2, your 10-bit HDMI Smart Production Weapon
Ninja 2 now packs even more features into its compact, rugged aluminium body:
AtomOS 4.01 - The real power of the Ninja-2 comes from AtomOS, our innovative and intuitive operating system.
Easy-to-use Touchscreen Operating System - Access all of the Ninja-2's operations via the fast, responsive interface.
One-touch Navigation - Allows for simple operation – everything is one touch away.
Audio Input Level Meters + Headphone Line Out Volume - Touch audio meters to adjust 4 channels of audio.
ProRes Codec - select from: HQ (220Mbps), 422 (150Mbps) or LT (100Mbps)
Avid DNxHD Codec (NEW) - select from: 220Mbps (8-bit or 10-bit) or 145Mbps (8-bit) (requires activation)
Timecode - Choose between on board, time of day, record run or auto restart time code modes or use timecode from camera (if supported)
Continuous Power - Atomos Continuous Dual Battery Technology
Affordable Storage - Infinite affordable 2.5" HDD/SSD storage capability
Unit Name - Name your Ninja-2 by project or camera. Media drives and recorded files are subsequently named with the unit name upon formatting.
 
And transforms your video production by:
Recording from any HDMI source - DSLRs, PC, Mac, iPad, iPhone
Eliminating the need for capture cards and wasted time logging and capturing by avoiding the lossy, time consuming capture-to-edit process
Bypassing the image-degrading compression needed to squeeze HD onto in-camera flash storage like P2, SxS, SDHC etc
Providing limitless and cheap storage through the use of abundant removable 2 ½ inch hard disks
Including all accessories in one rugged case - Batteries, Chargers, Disk Caddies and a PC/Mac docking station
Recording to a high quality editing codec at the camera, in the field: simple.
SmartMonitor
Accurately assess focus and exposure with:
Focus Peaking
Adjustable Zebra
False Color Twin Mode
Blue Only - Exposure Check
Control - Adjustments for individual filters
 
SmartLog
Log in and out points on your footage and tag these clips with keywords such as 'good shot', 'bad shot' etc. With the Ninja-2 this part of the post production process can now be done on set, or on the move, with Continuous Power. SmartLog operates while in Monitor or Playback mode. It saves time, money and allows fast, collaborative pre-editing prior to final post production.
Speed, Quality and Affordable Running Costs
Combining a recorder with a monitor and playback device revolutionizes the affordability of production and lowers running costs by recording to commodity 2.5" computer hard disks and SSD's. Your workflow will be smoother, saving you time and money and increasing your competitive advantage by delivering lower cost productions in a shorter time.
 
Package contents :
1 x Ninja 2
1 x Atomos 2600 mAH Battery (NP-570 compatible)
1 x Atomos 1000 nA single battery charger including AC adapter & worldwide plug clips
2 x Atomos Master Caddy (no drives, 8 screws included)
1 x Atomos USB 3.0 Docking Station (backwards compatible with USB 2.0) including cables
1 x Nikon Battery Shim adapter
1 x Canon Battery Shim adapter