DJI Ronin camera steadicam system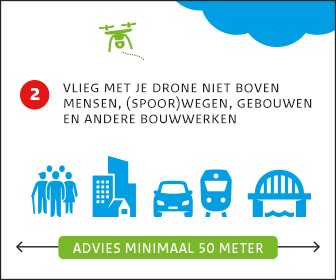 The DJI Ronin Handheld Gimbal System has been developed for the cinematographer with pro-grade build quality keeping up with the demands of everyday use and aerial film making in professional environments. Just hold it in your hands and you'll achieve smooth and stable footage with the highest levels of precision. Even when mounted to an aircraft in high-speed flight, precise control can be achieved with the highest level of stability. Along with our attention to detail, custom built super fast processors, sensors, and algorithms offer an extreme precision of control angle within the range of ±0.02°. This puts world class leading technology into your hands offering the highest standards when it comes to picture or video stabilization.
KEY FEATURES
3-AXIS STABILIZED GIMBAL SYSTEM
SUPPORTS A MULTITUDE OF CAMERAS & LENSES (FROM MICRO FOUR-THIRDS TO RED EPIC SIZED)
SIMPLE 5 MINUTE SETUP & BALANCE
BUILT-IN TOOL-LESS BALANCE ADJUSTMENT SYSTEM
BUILT-IN RECEIVER & REMOTE CONTROL AVAILABLE
MOBILE BLUETOOTH ASSISTANT SOFTWARE
BASED ON DJI ZENMUSE TECHNOLOGY
GIMBAL TUNING STAND
FIRMWARE UPGRADABLE
IMPRESSIVE CONTROL EXPERIENCE
SMOOTHTRACKTM CONTROL
SmoothTrackTM gives the single gimbal operator the ability to translate their tilt and pan movements of the gimbal into smooth and stabilized movements of the camera's angle. Framing of broad wide-angle scenes or even close quarters becomes much easier during single gimbal operator use.
AUTO CONFIGURATION
After balancing the camera with a simple tap of the ATS (Auto Tune Stability) button, Ronin will be automatically tuned for your camera rig. The gimbal will intelligently adjust parameters based off the camera rigs weight and independently adjust each individual axis until an optimal setting is found.
UPRIGHT OPERATION MODE
Upright Mode allows the gimbal to be flipped over and operate the camera closer to eye level without straining to lift the gimbal. This can be used in various situations such mounting on the top of the vehicle. There are no limitations.
SUSPENDED OPERATION MODE
Standard gimbal operation is in Suspended Operation Mode. Low slung, close to the ground or simply holding the gimbal in front of you offers completely smooth and stabilized footage. This mode would also be used when mounted to a flying platform such as a multirotor.
2ND OPERATOR CONTROLLER
A 2nd operator transmitter is also included with the package. This allows for pan and tilt control as well user assignable speeds and operation modes with 2 custom toggle switches on the transmitter.
OPTIONAL JOYSTICK PAN/TILT
Single thumb control is available for the Ronin Handheld Gimbal System. Pan and Tilt movements can be controlled via the optional joystick attachment. SmoothTrackTM mode can be turned on or off via the optional joystick interface.
POWERFUL HARDWARE SUPPORT
Support for DJI Lightbridge Full HD Video Downlink

Quick Release Smart Battery System with 4-Hour+ Run Time

Quick Release Top Handle Bar for Easy Break-Down & Mounting to Various Platforms

Dual 15mm Rods for Follow-Focus or Matte Boxes

Precision High Power, High Torque Brushless Motors

Top Bar Accessory Mounts
Heb de Ronin sinds zaterdag in bezit. Je heb wel wat oefening nodig om de fysieke instellingen op de Ronin onder de knie te krijgen maar ook het praktische gedeelte zal tijd innemen om de Ronin 100% tot zijn recht te laten komen. DJI Ronin Is zeker de investering waard.

Snelle reactie op email vragen, perfecte service op locatie en een prijs die 200 euro lager ligt dan bij andere verkopers.
ich hatte das Ronin erst bei einem anderen Händler bestellt und bin froh, dass er so unfreundlich und unkooperativ war und ich zu euch nach NL gefahren bin.

tolle Beratung, toller Service, gute Testmöglichkeiten vor Ort, und ein sehr lehrreiches Gespräch und einen Kaffee und einen IceTea gabs auch dazu ;-)

5 ***** für die Ronin, die ein geniales Preis-Leistungs-Verhältnis hat und nochmal 5***** für euch ^^