DJI Ronin-M camera stabilizer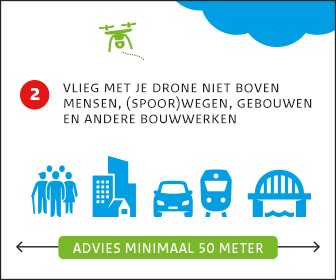 DJI Ronin-M
INCREDIBLY COMPACT. UNBELIEVABLY LIGHT.
Weighing just 5 pounds (2.3kg), about half the weight of the original Ronin, the slimmed down Ronin-M is small enough to fit into your backpack and take anywhere, yet strong enough to support camera setups weighing up to 8 pounds (3.6kg).
SIMPLE DISASSEMBLY FOR UNMATCHED FLEXIBILITY
Capture tight shots, even when you have almost no space to work, and easily transport your Ronin-M. The top handle bars quickly and easily twist off, allowing you to minimize its size, achieve different shooting configurations, and pack or unpack it in seconds.
NEW MAGNESIUM FRAME
Your Ronin-M stands up to rugged use in any filming environment. Featuring a superbly strong and rigid magnesium frame, the Ronin-M brings increased stiffness and reduced weight. Notoriously difficult to manufacture and mold, magnesium brings you a new, more exact shooting experience while maintaining easy maneuverability and increasing options on set.
SOLID SUPPORT ARM
Increased rigidity is provided by a single, complete piece of fine-tooled magnesium that forms the U-shaped arm holding the camera plate. Only made possible by DJI's large manufacturing reach and expertise, this unified design eliminates imperfections that are common in systems made of multiple pieces assembled together. This arm gives you not only greater stability but also reliability, as there is no potential for separate pieces to come loose or move apart
SMOOTHTRACK CONTROL
Even with only one operator, SmoothTrack technology ensures the Ronin-M translates your movements into smooth camera angle changes. Your camera intuitively faces the direction you want, all while completely stabilized, no matter how you move. SmoothTrack settings from speed to deadband to acceleration are fully customizable, and 'Single Axis Follow Mode' enables you to lock two axes while SmoothTrack guides your camera along only one axis of motion.
LONG BATTERY LIFE
Film all day, until you get every shot, with the Ronin-M's smart battery and a runtime of over 6 hours. Overcharge and over depletion protection is built in, as is individual cell charge balancing. Remaining power is shown by clear LEDs and in the Assistant mobile app.

Designed with high performance in mind, the Ronin-M's brushless motors are incredibly precise and powerful while maintaining low vibration and increasing torque. Industry-leading accuracy is increased even further with Digital Absolute Positioning Encoders in each axis, and a much larger range of controllable motion on both the tilt (105⁰ Up, 165⁰ Down) and roll (± 110⁰) axes.

When shooting indoors or in tight spaces, a new Silent Mode reduces the sound of each motor to almost inaudible levels. The Ronin-M's stabilization algorithms are instantly changed to focus on strength for minute changes and stabilization, ensuring the sound of the motors is not recorded by sensitive microphones or other recording equipment.